---
get your ears ready for breathtakin` hours full of
mindblowin` music with whizbangin` lyrics
prepare your feet with the best dancin´ shoes money can buy
and PLEASE!!! get enough food & drinks…don´t forget it …you defenetly will need it
you got everything set up???
YOUR SURE???
okay than let´s go
join theWeird & theBeard in their wicked adventures.
---
WINE WHISKEY & WOMEN
 the two record collector´s  really dig deep for episode 1
after months of prehearin´ selectin´ & just music listnin´
they present a 16 tunes selection
WW&W takes you to the sleazy clubs, bars & joints of the united states
where real rhythm´N`blues is always the music of  choice
and where records spinnin´ all night long
the living nightmare for all  parents on the planet
but the biggest fun for all others.
Come On The Party Startin´!!!!!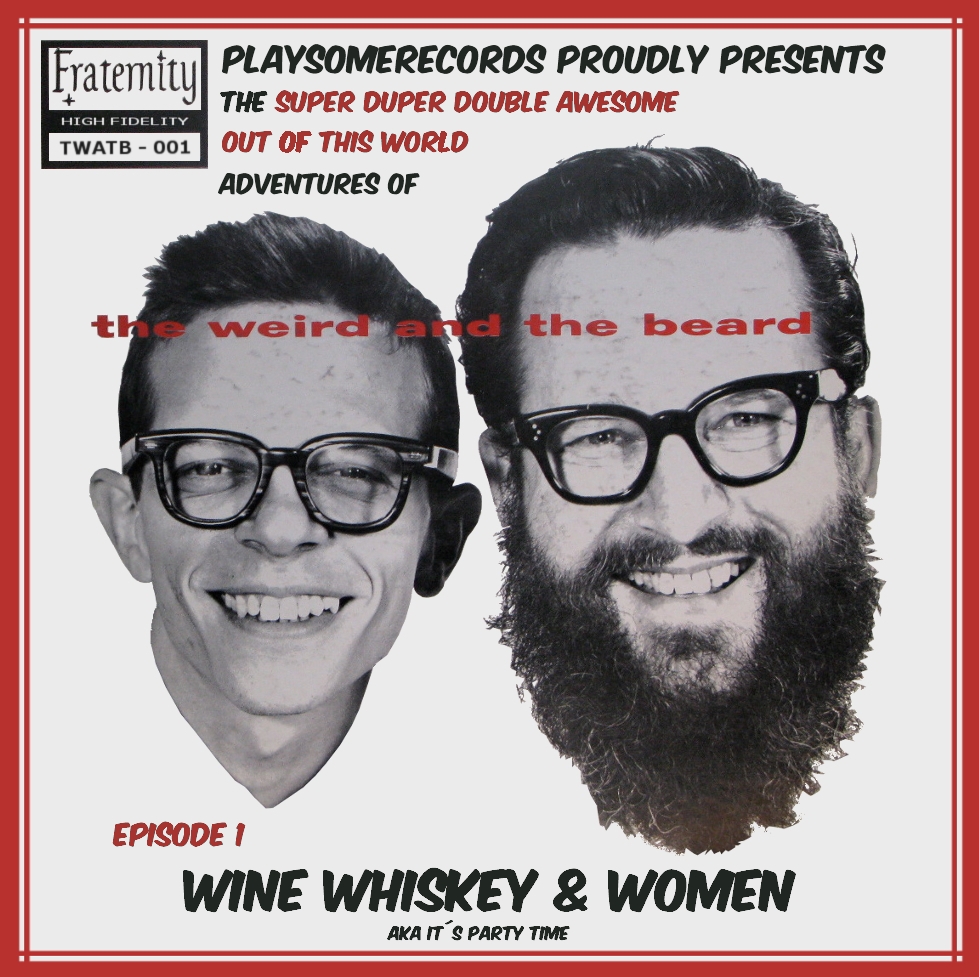 01. Jesse Allan – Let's Party
02. T.N.T. Tribble – Half PT Of Whiskey
03. Stick McGhee – Drank Up All The Wine Last Night
04. Du-Droppers – Drink Up
05. Louis Jordan – Fat Back & Corn Liquor
06. John Greer – Strong Red Whiskey
07. The Meadowlarks – Pass The Gin
08. Buddy Lucas – I Got Drunk
09. George Zimmeran – Ain't Got The Money To Pay For This Drink
10. Floyd Dixon – Hey Bartender
11. Lil'Son Jackson – Get High Everybody
12. Peppermint Harris- I Got Loaded
13. The Echoes – All That Wine Is Gone
14. Harold Young – Last Call For Whiskey
15. Amos Milburn – Bad Bad Whiskey
16. Jimmy Liggins – No More Alcohol